by Adam Shepherd, 3rd June 2021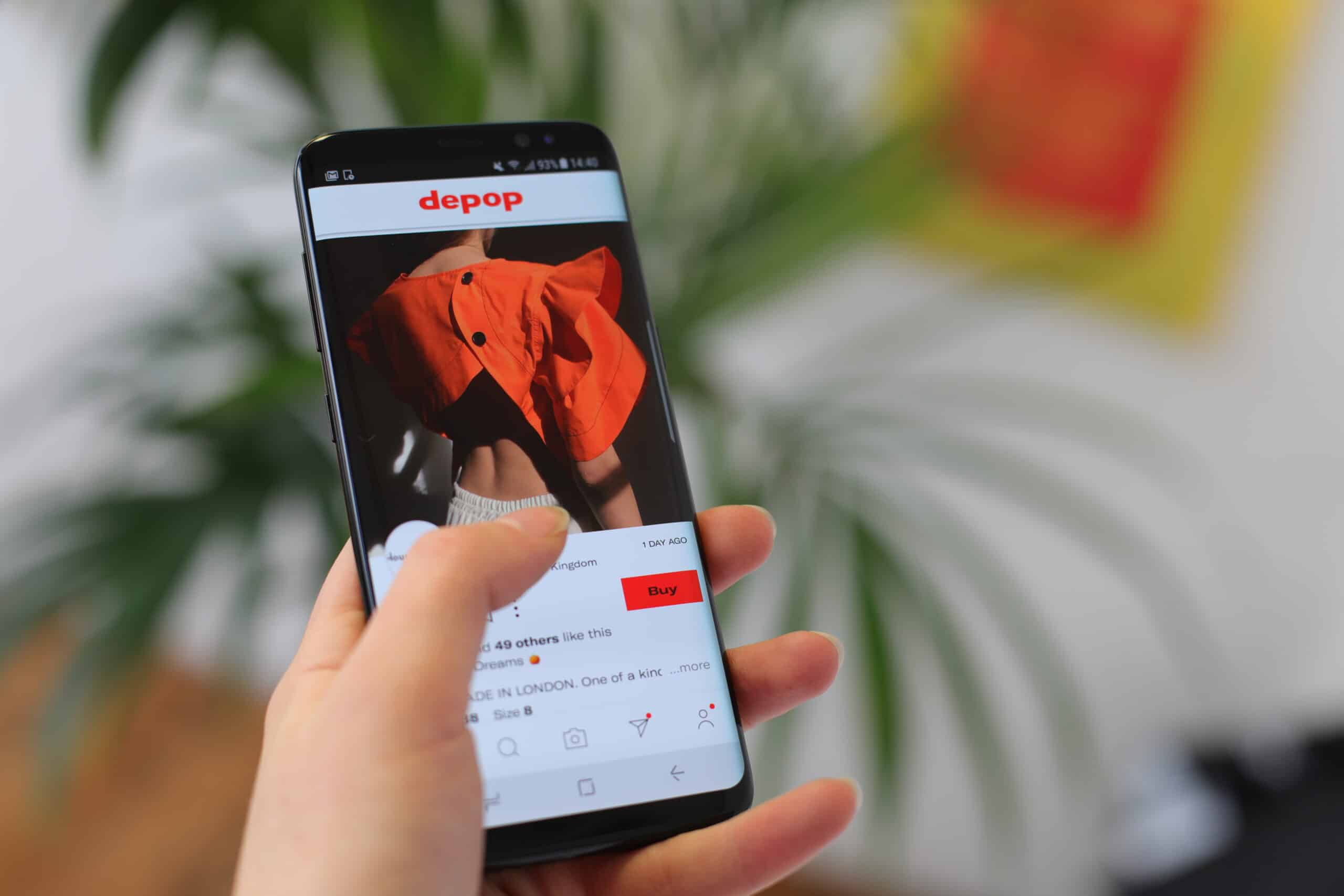 All of us at TempoCap are absolutely delighted at yesterday's announcement of Etsy's acquisition of Depop for $1.625 billion, which we expect will generate a return to TempoCap of approximately 11x in three and a half years. Etsy's announcement can be found here, Depop's here and our own press release is here.
In this post, I explore some of the factors that led us to make five separate investments in Depop, and some key elements that we look for in a marketplace investment.
Depop's runaway success is a fantastic story for the European tech sector. It is one of very few technology acquisitions of this magnitude in the last several years in Europe – a testament to the achievements of Maria Raga, Simon Beckerman, Francois Callens and all the team at Depop and everything they have accomplished.
In Etsy, we believe Depop has found a very natural partner too. Depop's core pillars of community, entrepreneurship and sustainability are mirrored in Etsy's own values, and we fully expect that, in its new home, Depop will go from strength to strength. With Etsy's stock rising by more than 7% yesterday after the acquisition was announced, public market investors have also appeared to welcome the combination, with good reason.
As its tens of millions of young users know well, Depop's online marketplace is the place to buy and sell unique fashion, with its original streetwear, independent brands, rare finds, vintage designer clothing and one-of-a-kind creations.
A cultural phenomenon
But Depop is also one of those extremely rare businesses that has been a bit of a cultural phenomenon too, and at TempoCap, we feel very fortunate to have been a part of that journey.
When we first found Depop, it was clear it was not "just" another shopping app. It is a place where people meet others, make friends, find inspiration and express their creativity. It is home to stylists, designers, artists and collectors, and a place where new fashion trends start. It is also where teenagers have built new business empires from their bedrooms. There's a subversiveness on Depop too, with a "Depop look" that is anything but conformist. 
Five investments
At TempoCap, we made five separate investments into the company over the years – both through primary capital to support Depop's growth, and through secondary transactions, giving early shareholders some liquidity, allowing them to realise some early returns (with secondary transactions a core pillar of TempoCap's investing strategy).
Cultural impact
So we have asked ourselves, more than once, where does this cultural impact come from? It is easy to forget that the clothes we wear are a vital way in which we all communicate our sense of self – and one of the most visible expressions of our identity. For younger people (and 90% of Depop's users are under the age of 26), perhaps still finding their identity, Depop's communities can provide both a sense of belonging and a way for them to show the world who they are or who they want to be.
Through the huge breadth of aesthetics and creativity in its communities, and through the company's own choices, Depop has supported its users on these journeys in many ways. Whether in its support for up and coming designers, for black-owned businesses and for LGBT+ causes, or in its commitments to increase female engineers amongst its staff, find ethical suppliers and achieve climate neutrality, Depop is a company that actually stands for things.
Perhaps the most notable amongst these is a business model that truly promotes a more sustainable fashion industry through resale. In many ways, this has allowed Depop's users to play a role in progressive change in the world.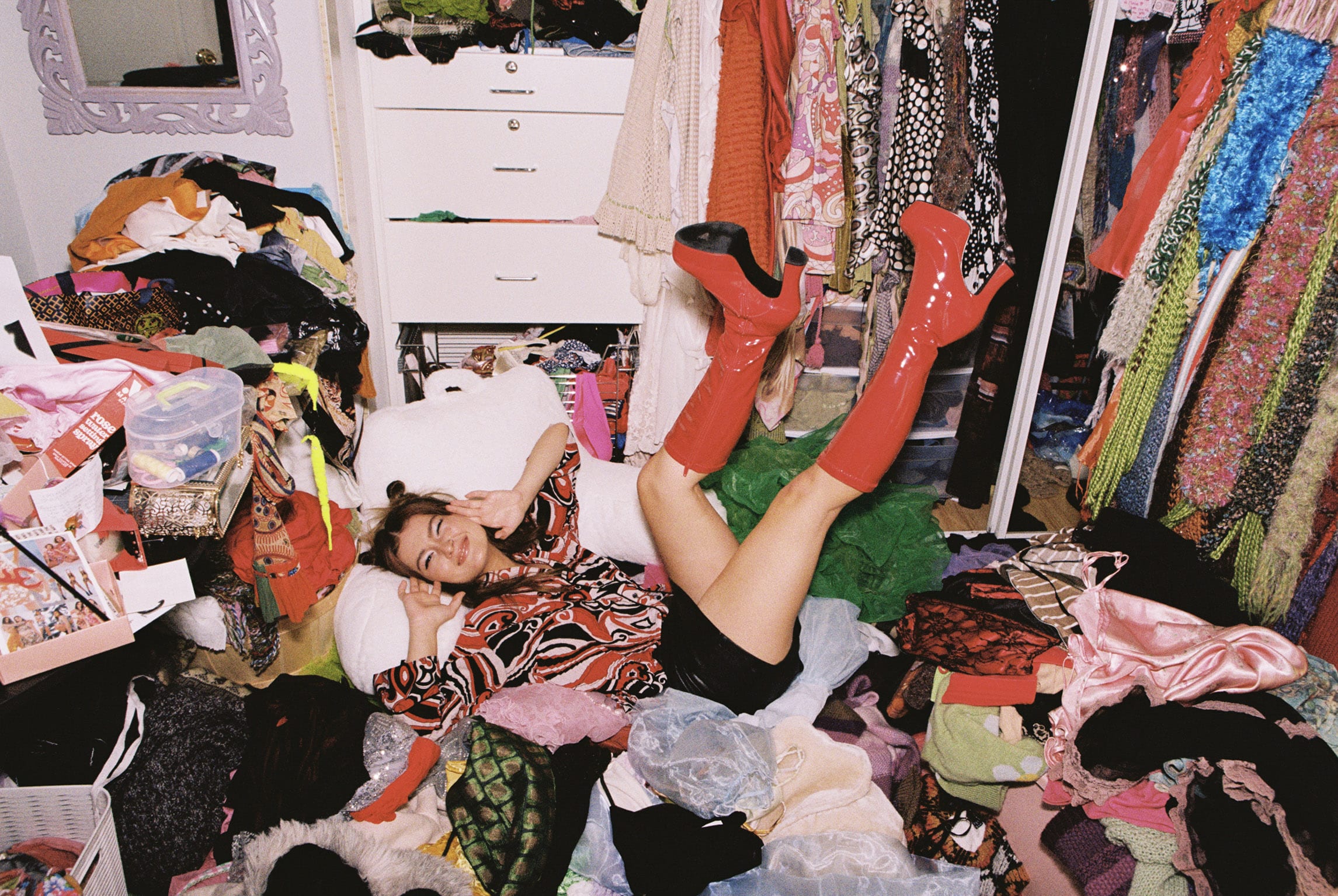 Community-driven businesses generate organic demand acquisition and user loyalty
These cultural impacts can be hard to articulate at times, but there is no doubt they are linked to Depop's enormous success. The strength of community and culture on Depop offers the potential for a far more engaging user experience than on other shopping sites. It has also led to most of Depop's users signing up organically or through word of mouth, without huge marketing budgets. What's more, those users are intensely loyal to the company, with incredible staying power or "retention" as venture capitalists like to talk about. Depop's active users typically open the app every day, and those who start out as buyers often become sellers, and vice-versa. It is a highly-engaged community.
These were some of the important signals for us that indicated the company's compelling marketplace proposition, when we were first looking to invest back in 2017. That was after TempoCap's Managing Partner, Olav Ostin's teenage children first alerted him to Depop when three of them separately asked their father to set up bank accounts for them, specifically so they could buy things on the app. We are grateful they did!
Supply-side dynamics
What also utterly fascinated us at TempoCap, when we discovered Depop for ourselves, were the stories of teenagers making 6-figure incomes on the app. Depop has created a new generation of entrepreneurs, with countless young sellers, starting off selling a few items to make some extra cash, then finding a following, before building significant independent businesses on the platform – with many creating employment for others too. Here was another key indicator for TempoCap: many Depop sellers, providing the marketplace's supply, were significantly increasing their income over time.
More than just a transaction
One of the key problems for many marketplaces that connect buyers and sellers, is that once they've found each other, the parties could potentially move off the platform to transact (known as leakage or disintermediation), and the marketplace might therefore not capture a commission – the all important revenue that helps a marketplace to pay its staff, invest in growth and improve its product. So for any marketplace, it is key that both buyers and sellers enjoy some value beyond simply finding each other, to keep them on the platform. That can be done in many ways, whether by providing tools for sellers to make their lives easier, by reducing friction in a purchase for the ultimate buyer convenience or by adding elements that build trust, safety and reputations for the parties interacting. All these things add value to users, keeping them on the site, so they don't simply turn up when they're looking for something specific.
The team at Depop has built many of these elements with great success, but even in the early days, Depop was never just about the act of buying and selling. Why else were wealthy celebrities selling their clothes on the app? This was about reaching audiences and staying engaged with them, or, in the case of designer brands selling on Depop, being able to communicate their brand's history and authenticity with a younger generation.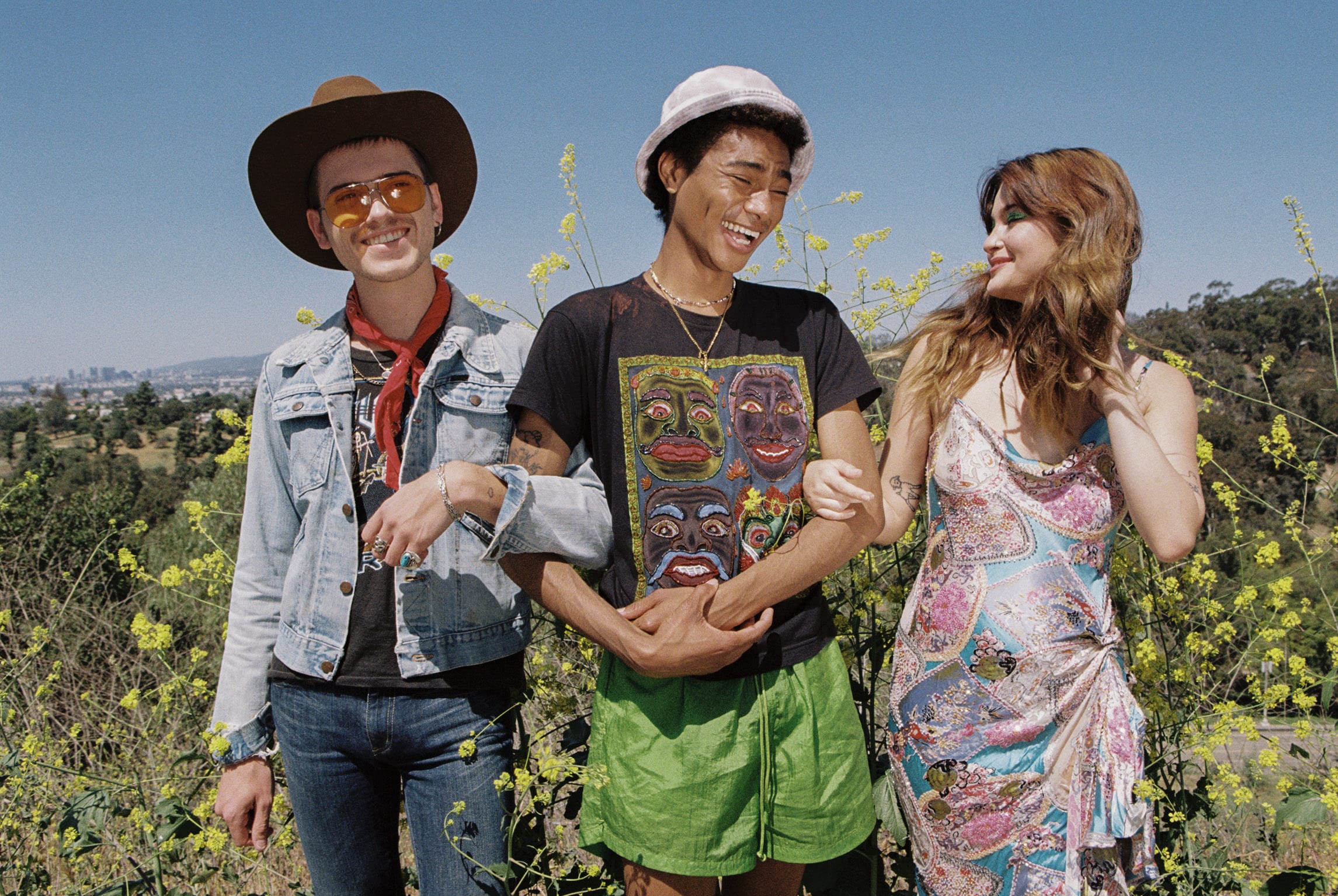 The "why invest now?" question
We were also aware, at the time of our first investment, that something really interesting was happening in Depop's market, as resale fashion's boom was just getting started.
I remember talking to Depop users in 2017 and noticing the way people spoke about the app and their experience: when they bought something second-hand on Depop, they really wanted to tell the world about it. It was, and is still, a badge of honour and a source of pride. That's quite different from the stigma that second-hand clothing has often endured, perceived by some to be only for people who couldn't afford to buy new.
More and more in recent years, second-hand has become mainstream. This is not just because the thrill of finding a one-of-a-kind item has become that much easier – and more fun – by moving it online, thanks to, for example, Depop's millions of listings and intuitive user experience – although that has certainly helped. (Before Depop, finding that special vintage item was like trying to find a needle in a haystack and could takes hours, days or weeks).
Gen-Z, Depop's core demographic, don't feel any of that old stigma, perhaps as they are more alert to the environment than any previous generation, and many have concerns about the polluting impact of fast-fashion and its focus on cheap and disposable clothing. Items on Depop are still very affordable (although of course you can find luxury there too), but Depop's more circular, sustainable alternative truly fits the Gen-Z mindset, especially as buyers can enjoy huge choice and find unique, authentic items while also gaining a personal connection to the person selling to them.
Indeed, we remain convinced that the shift towards resale is just beginning. We are not alone; the latest estimates predict the second-hand market will be worth $64bn by 2024 – and will surpass fast fashion, growing to almost twice its size by 2029.
Marketplace liquidity and network effects
In our later investments, we saw the impact of Depop's deep marketplace liquidity, with millions of buyers and sellers increasing the chance of a match between them, along with stronger and stronger content. Depop calls this its "flywheel" and VCs might talk about "network effects". Simply put, each additional buyer adds value to sellers, and each additional seller adds value to buyers. With 8 million items listed each month, this all becomes a great defensive moat. With that kind of liquidity, it makes no sense for buyers or sellers to ever go somewhere else.
Mission-driven
Finally, and perhaps most importantly, we have been blown away by the team at Depop. It is a company full of creative people – joined together by their passion for the product and obsession with community. The Depop team is truly mission-driven, with a deep understanding of the context of their product and its users. As the legendary Silicon Valley VC John Doerr advised, find missionaries not mercenaries.
Simon Beckerman, who founded the company with design-led thinking and a bold vision to connect creative people and give them autonomy, and Maria Raga, Depop's truly exceptional CEO, who has led the company to be able to scale up for many millions of users, are each an inspiration to us – and countless others. We also have nothing but respect for the other impressive individuals we have interacted with at Depop, across many different parts of the business.
Here's wishing them all great success on this new phase of the journey.