TempoCap's commitment to being a responsible investor
At TempoCap, we know companies have a significant impact on the environment, and society at large, through their actions and the way they are run.
Considering risks that relate to environmental, social, and governance (ESG) issues are important to us, given our firm belief in the importance of responsible investing, long-term thinking and good corporate citizenship.
We see our ESG commitment as well aligned with TempoCap's own values, and with our technology focus, TempoCap-advised fund investments often help to create high quality jobs in sectors with a low environmental impact.
In 2021, TempoCap became a signatory to the UNPRI, an international global network of asset managers, owners and service providers working together to put responsible investment into practice. The principles, which are voluntary, aim to provide a framework for integrating ESG considerations into investment decision-making and ownership practices.
Responsibility across TempoCap's investments 
We take an active approach to managing ESG issues, including screening potential investments against various exclusionary criteria and conducting an ESG maturity assessment, typically before an investment or within the first few months of ownership.
We then continue to monitor and engage with portfolio companies on ESG throughout the lifetime of ownership and aim to consider the ESG implications of new ownership upon an exit.

Responsibility inside TempoCap 
We uphold the highest standards of business conduct.
We are committed to creating a diverse and inclusive workplace, with team members from different backgrounds, representing the broader society in which we operate.
We seek to have a positive impact and are proud of the initiatives that TempoCap has backed.
TempoCap joined Leaders for Climate Action (LFCA), a global entrepreneurial community that drives climate action.
We have committed to using our influence and network to contribute to the fight against climate change towards a sustainable future and help make ecological development a reality.
We are committed to reducing our carbon footprint. We offset 100% of our carbon emissions by investing in sustainable projects to achieve Climate Neutrality.
In 2020, TempoCap launched a charity campaign in partnership with UK Food Bank network The Trussell Trust, encouraging the donation of investors' office lunch budgets during the COVID-19 pandemic to those in need.
TempoCap also sponsored a #1000MinuteChallenge, encouraging team collaboration, mental health awareness, and a dedication to mental and physical fitness during the second European lockdowns. As part of the challenge, the TempoCap team donated to Centrepoint, a UK charity dedicated to supporting young adults affected by homelessness.
Portfolio companies that are making a positive impact
At TempoCap, we believe investing in companies with good ESG practices means investing in better companies.

Some pioneering companies that TempoCap-advised funds have invested in include Depop – a marketplace for resale fashion items. By extending the life of millions of garments, Depop is revolutionising the global fashion industry, which is responsible for up to 10% of global carbon emissions. Meanwhile, Azimo, a digital money remittance platform, widened financial inclusion for millions of families through its efficient digital infrastructure. Dacadoo is another example, as a company offering a personal health coach in users pockets, building a data set that can ultimately inform policy-making and global health responses.
There are many further examples of TempoCap portfolio companies making a positive impact, and we are proud that 100% of companies in TempoCap-advised funds contribute to at least one of the United Nations' Sustainable Development Goals.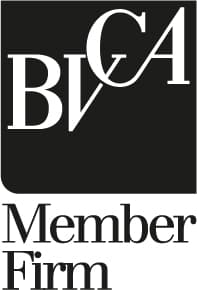 TempoCap's ESG Policy
TempoCap's 2021-2022 Responsible Investment Report