TempoCap joins the College Ventures Network event: A Celebration of Entrepreneurship
We're thrilled to support College Ventures Network's in-person meet-up today! This exclusive event is for college students interested in the startup space.
Our investment partner Adam Shepherd will be joining Ahana Banerjee, Founder of Clear, Gabbi Cahane, Partner at Stride.VC and Jonny Clifford, Partner at Entrepreneur First.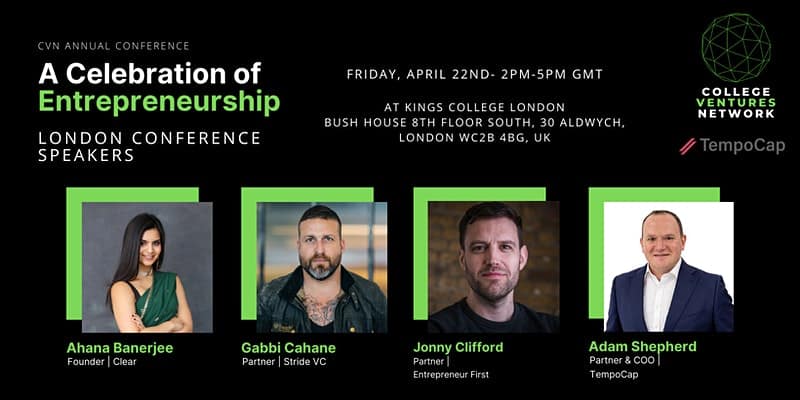 Read more: EventBrite
Source: EventBrite