TempoCap's recent Cybersecurity Conference: Check out the highlights!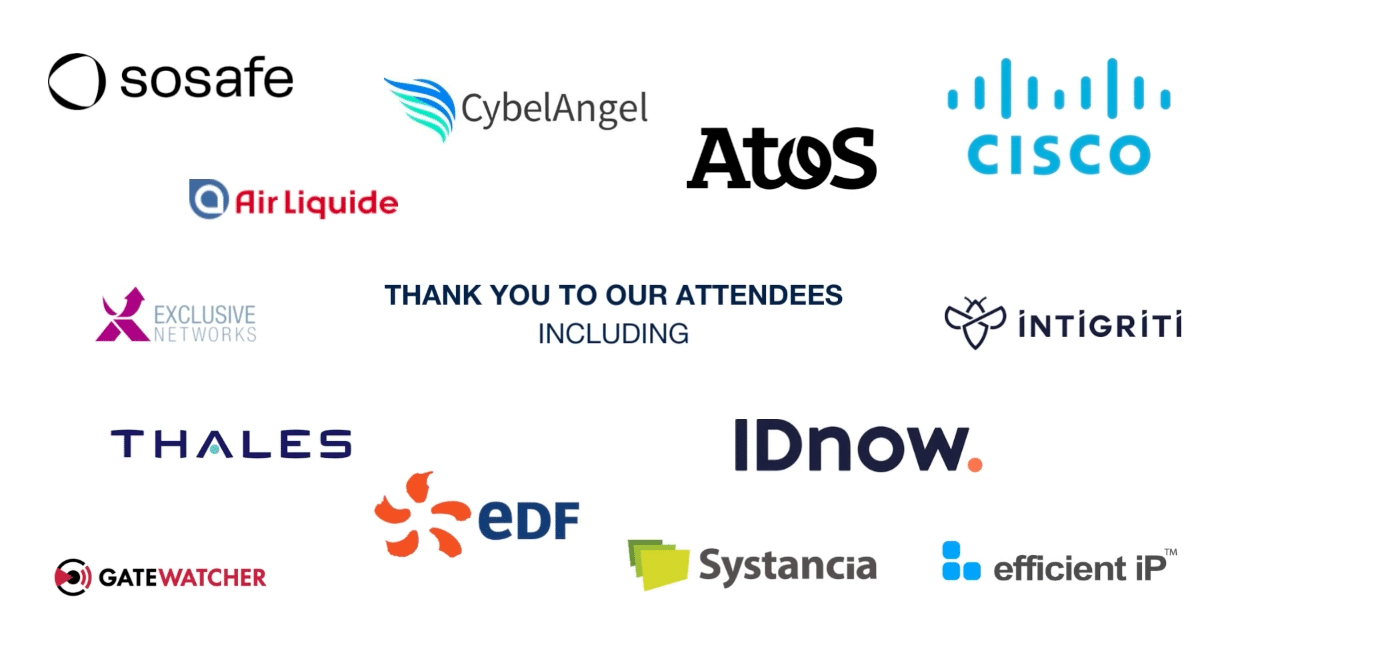 We were delighted to host some of the world's foremost cybersecurity innovators and industry titans our recent Cybersecurity Conference.
During the event our partner Damien Henault moderated a thought-provoking and wide-ranging programme of discussions and panels covering the areas which will define the future of cybersecurity for years to come. Topics covered by our roster of expert speakers included Credit Fraud Detection, Digital Risk Protection, Threat Intelligence, Blockchain, Identity Verification, ZTNA, IAM and PAM and many more.
We also had the opportunity to sit down with some leading experts in the cybersecurity space for one to one interviews including:
Richard Archdeacon, advisory CISO with Cisco
Niklas Hellemann, Co-Founder of SoSafe
Norman Girard, CEO of our portfolio company EfficientIP
Stijn Jans, Founder and CEO of Intigriti
Erwän Keräudy, the CEO of our portfolio company CybelAngel
Alexis Caurette, Vice President of Strategy & Marketing for the Thales Cyber Defense Solutions Business Line.
You can check out the highlights from the event in our roundup video below: